Technology and Scientific Adviser & Innovation Strategy Consultant
A.I. currently has a global impact across every Industry and various sectors, ranging from Finance to Medicine, Tourism, Education, Sport.
Advisory and Consultancy activities aim at helping Companies' Management to understand how to adopt and absorb A.I. technologies, following a proper approach, setting up effective project management in introducing changes in a Company and choosing the right technology to gain the most profit and benefit from A.I.
Also, the cooperation with Legal Experts is needed to achieve the results, respecting laws and regulations.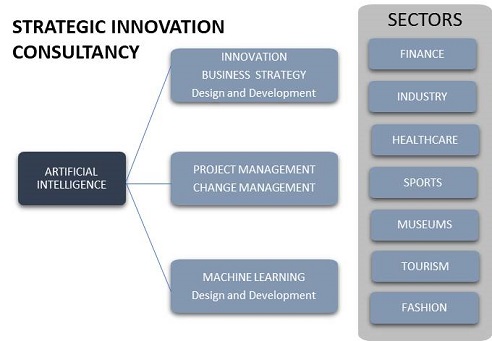 Industrial robotics; Urban robotics and self-driving vehicles; Medical robotics; Military robotics
Team outline here